Description
These are the #1 upgrades that no other smartphone has offered before:
Write an encrypted Signal message directly from the springboard without having to open the app.
Find Signal messages in the automatic collection for conversations, where you can reply directly.
Reply with a Signal or Multi-Media Message (MMS) directly in the matching conversation history.
Create calendar events right from the springboard like you would tell someone in your everyday speech style.
Create notes not only from the springboard, but now managed as another collection.
More clarity and tidy, minimalist design with a smart grouping of apps by usage or categories.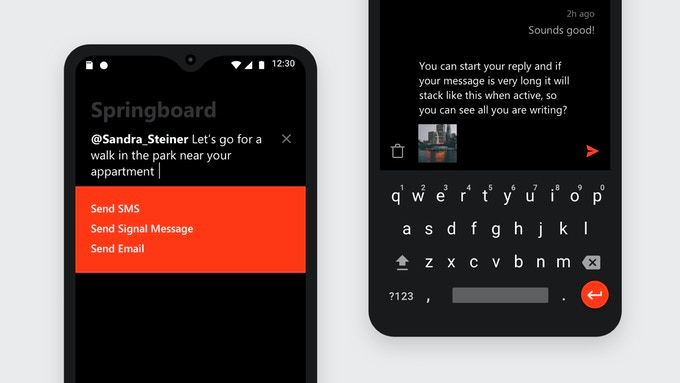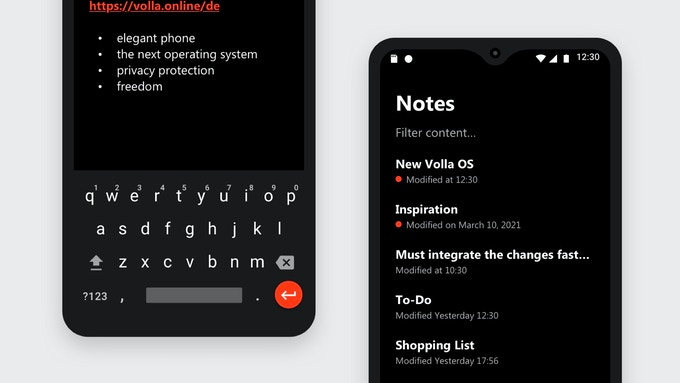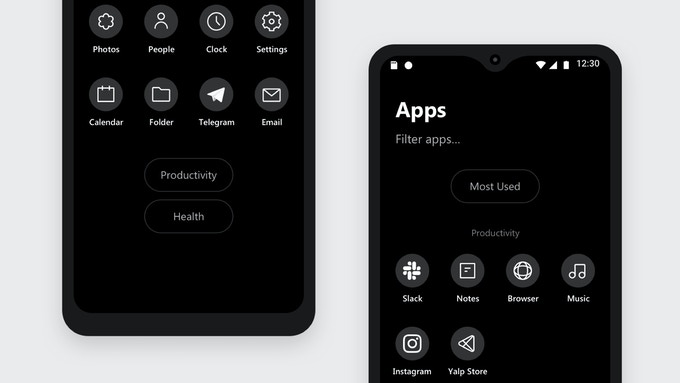 SAVE AND SECURE
The Volla OS is based on the open-source Android Open Source Project (AOSP) and does without Google Apps and Play services to protect your privacy. A combination of measures and technologies ensures high security:
No dependence on a cloud or user account. You decide which services you use.
No data collection and user profiling.
Curated open source apps that only do what they are supposed to do.
Optional log-free VPN from Hide.me for anonymizing internet connections.
Full source end release under Volla license for maximum transparency and control.
Encrypted device storage with biometrically secured access.
And these are the novelties that make your Volla Phone 22 a fortress:
From the springboard settings, activate the security mode with a single gesture, protected by a password:
App Locker: With the security mode, you can disable apps, which are additionally hidden in the app grid and do not run in the background. At the same time, you can prevent new apps or malware from being installed.
Firewall: Use a blacklist or whitelist of the Internet and IP addresses to define which Internet connections your Volla Phone 22 is not allowed to establish, or only allowed to establish. This firewall operates at the lower level of the operating system and applies to all apps. It can even be operated with a VPN.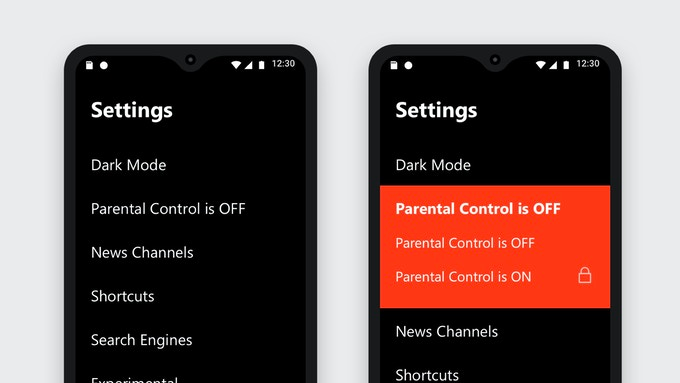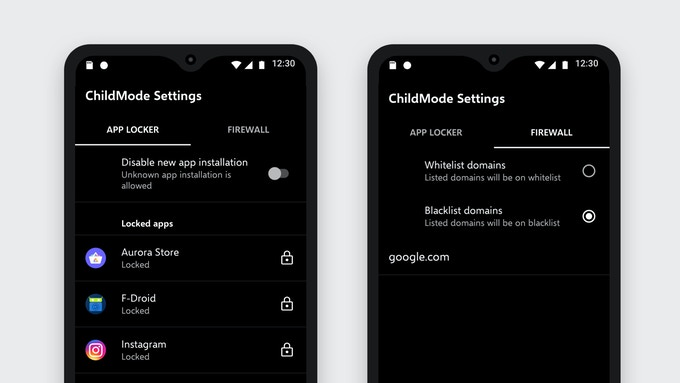 With the security mode, you can give your child a Volla Phone and keep your peace of mind. Be confident that your child won't see anything that is not suitable for children. Additionally, you can whitelist designated apps and sites such as access to a school's website.
Additional advantage: If you have to use an app for work, study, or private use that could lead to user data collection, you can specifically block these connections or block the app completely if you don't need it.
These are advancements that will turn your Volla Phone 22 into the all-in-one choice:
It's a world premiere: We equip the Volla Phone 22 with a multi-boot function as standard. Via the system settings, you can install a second or even additional operating system as you would an app and simply select it at startup.
Try out another operating system like Ubuntu Touch easily without having to delete your data, without risky rooting and without complicated installation.
Strictly separate a professional and private use and their data, professional with strict security settings for the first and with apps for games and social media for the second use case.
With this we also want to give the community the chance to make more alternative operating systems easily accessible. A great chance for Sailfish OS, Droidian, Manjaro or Nemo Mobile.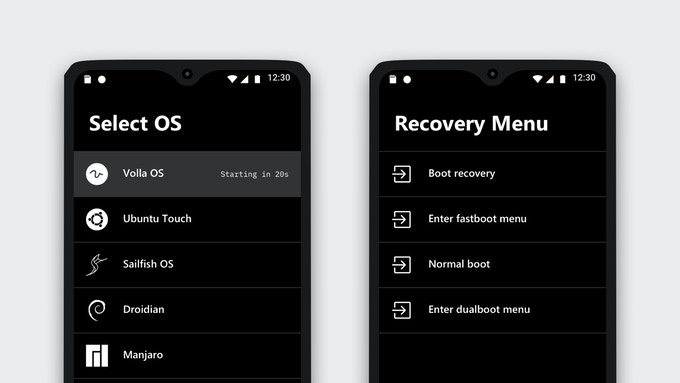 Initially, we will be able to install the OS on a microSD memory card. This allows for the half-terabyte (TB) space needed for several operating systems. We are in the works for research on the installation of the internal memory, too.
Hardware. The perfect combination of aesthetics and performance
With its minimalist design, the Volla Phone 22 conveys pure elegance and focus on the essentials. The main camera with dual-lens is embedded in the back of the case, which lies flat and sleek and reduces bulk.
The tempered glass layer not only protects the lenses but also gives the smartphone a high-quality look. The rounded sides make the Volla Phone 22 fit perfectly in the hand.
The colors available are fresh white and elegant black with a piano finish.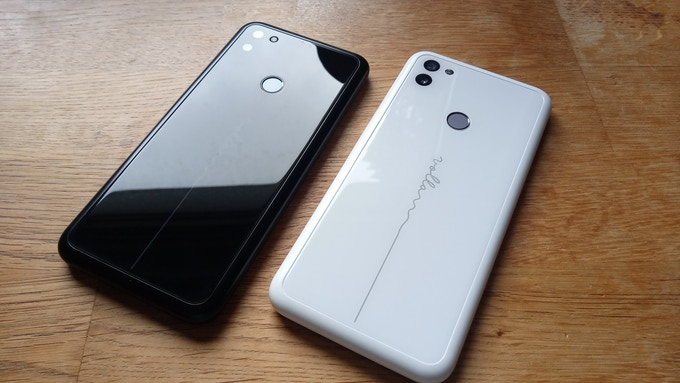 Device features make for cutting-edge performance.
With a 3x higher camera resolution, a 2x higher memory capacity, and the MTK Helio G85 processor with optimized performance through Mediatek HyperEngine technology, the new Volla Phone 22 is well prepared for the future.
In addition to two nano-SIM cards, the design now allows you to use a memory card of up to half a terabyte at the same time.
Please note that we provide a white fingerprint sensor with a silver frame for the series producton of the white variant. This looks even lighter and more elegant.
Sustainability taken a step further. 
Together with the slim Volla OS operating system and long-standing software updates, the Volla Phone 22 also scores in sustainability.
But this time we go the additional step.
At the request of the Volla community, the Volla Phone 22 includes a user-replaceable battery that also provides up to 350 hours of standby. With its 4,500 mAh power, it allows plenty of charging cycles backed by Libitum polymer technology.
The manufacturing is once again engineered with high-precision machines in Germany.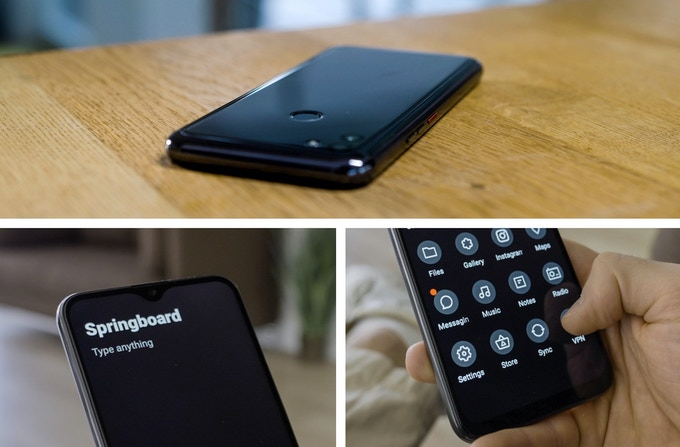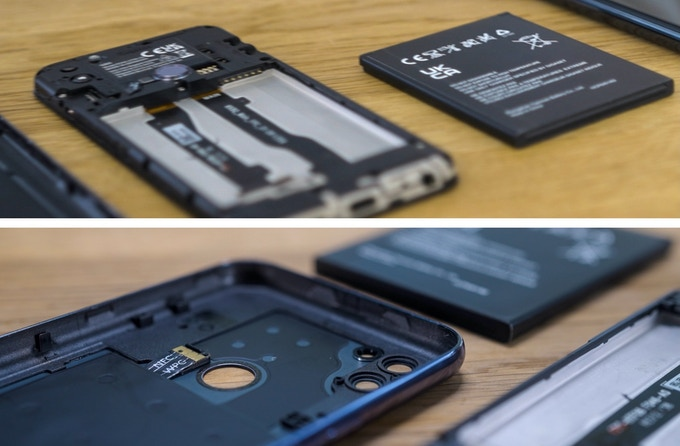 TECHNICAL STATS
CPU: MTK Helio G85 2.0 GHz octa-core processor with HyperEngine Technology.
GPU: Mali-G52 mot up to 1.0 GHz
Display: 6.3″ Full HD+ V-Notch display with a pixel density of 410 ppi.
Main camera: 48 MP PDAF + 8 MP AF ultra wide-angle and macro camera.
Front camera: 16P MP
Memory: 4 GB RAM + 128 GB internal memory, up to 0.5 TB microSD expansion
Wireless networks: 2G/3G/4G, Wifi IEEE 802.11 a/b/g/n/ac, Bluetooth 5.0, NFC
SAR values: 0,290 W/kg (10g) for head, 1,346 W/kg (10g) for body
Location: A-GPS, GPS, Glonass, Galileo.
Sensors: Fingerprint, location, proximity, brightness, compass, gyroscope
Ports: USB Type-C (USB 2.0 and USB-OTG), 3.5 mm jack.
SIM: 2 nano-SIM cards
Dimensions: 157.5 x 75 x 10.4 mm
Weight: 210 g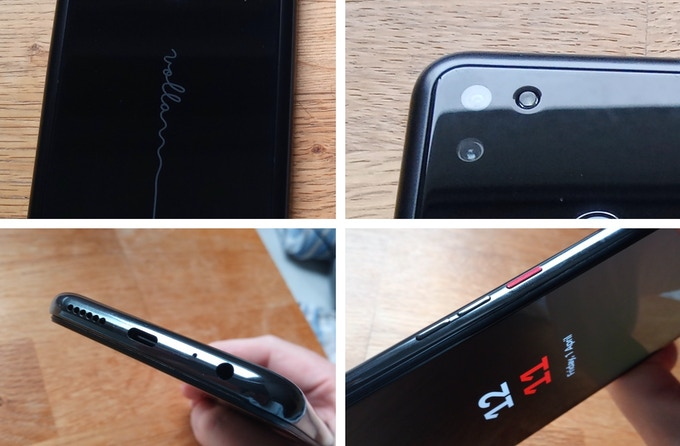 We offer donors outside Europe to check carefully if the Volla Phone 22 supports the frequency bands of their provider's mobile network. The good news is that the Volla Phone 22 will support even more frequency bands than the previous model for international use.
GSM/2G: 850 / 900 / 1800 / 1900
UMTS/3G: 900 / 2100
TDD/LTE/4G: 2300 / 2600
FDD/LTE/4G: 700 / 800 / 850 / 900 / 1800 / 2100 / 2600